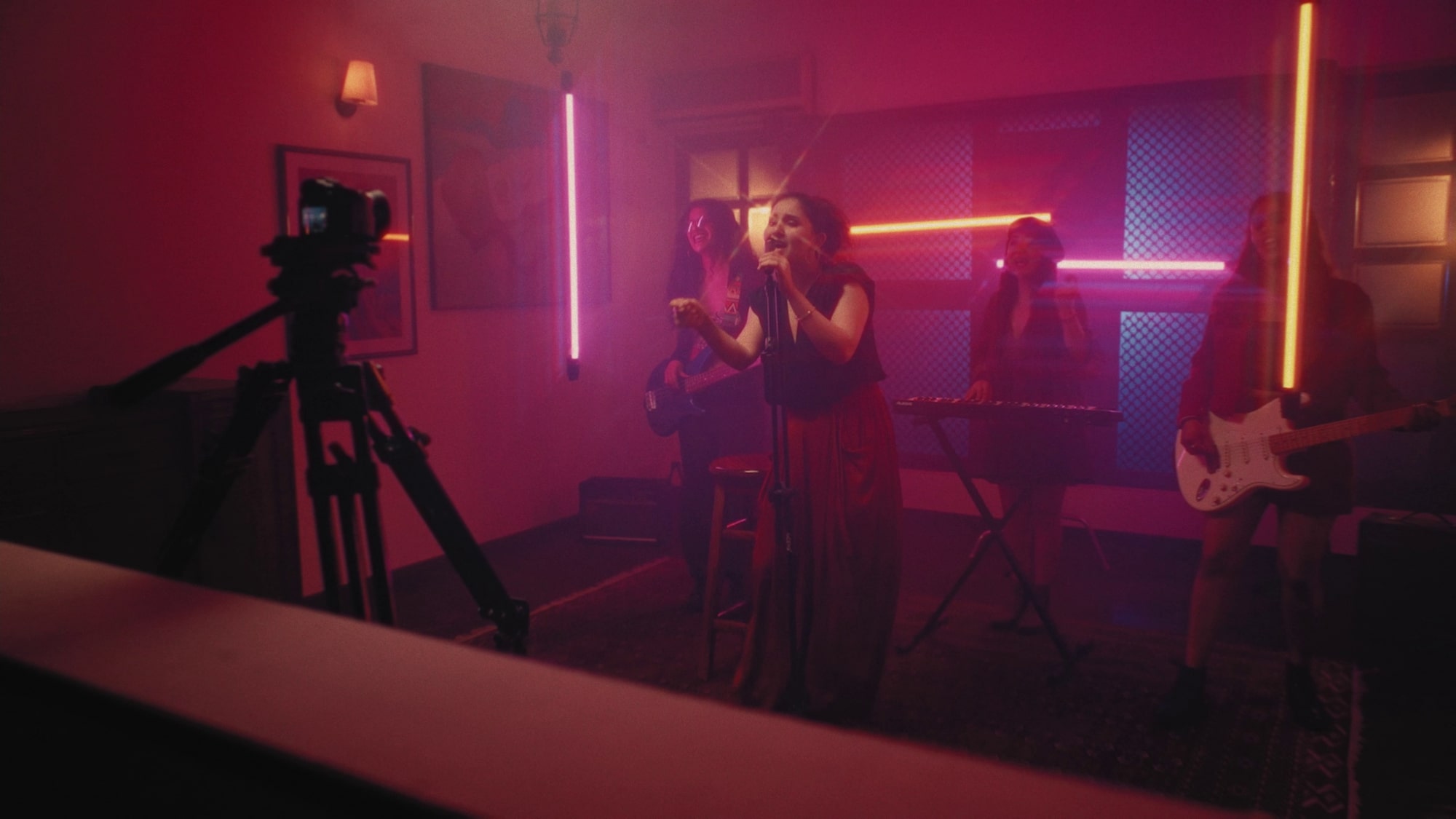 Your
blockbuster

shoestring

debut

awaits! 💥
15 budget music video ideas and considerations for the upcoming musician. 🎸
A music video, in this age of colossal content, does more for the actual music and the artist than any tactical marketing activity. But we also happen to be in the age excess, where your average popular music, at least ostensibly, is financed by the Kanyes, Drakes and Tiger Shroffs of the world. But do you need to break the bank to create a genuinely 'good' music video? We'd differ, because here's some things for you to consider to help you shoot a genuinely good music video on a budget. 😈
Before you start shooting, it's always a good idea to do some research. Look up other music videos in your genre and see what they're doing. Take inspiration from them. Look at artists from your genre or even locality. If you're looking up Indian videos, check out what directors like Dar Gai and Parizad 🖤 are doing. You'll be surprised at the quality of Indian content out there. 😲
2. Record a powerful performance ☄️
This one is pretty easy to execute and all you need is a decent camera, some good lighting and the right equipment. You could either shoot this in one continuous take or break it down into different angles. The key here is to make sure that the performance is powerful and captures the emotion of the song. Look at Arctic Monkeys' Cornerstone video for inspiration. 🚥
3. Choose your location(s) carefully 📍
Locations can make or break a music video, especially if you're working with a limited budget. You don't need a huge location or an army of crew members to create a stunning music video, and if you want to shoot in multiple locations, pick them carefully. Think about the logistics involved and try to minimise them, because more often than not, the location is going to be the meat of your budget. Sometimes, all you need is an empty room and one strong light source. This will create some beautiful contrast and shadows that can be used to add depth to the video. 🌞
Sub-Z's experimental film was shot at a shipping-container storage area which we got a hold of because it happened to be owned by our friend's uncle. 👻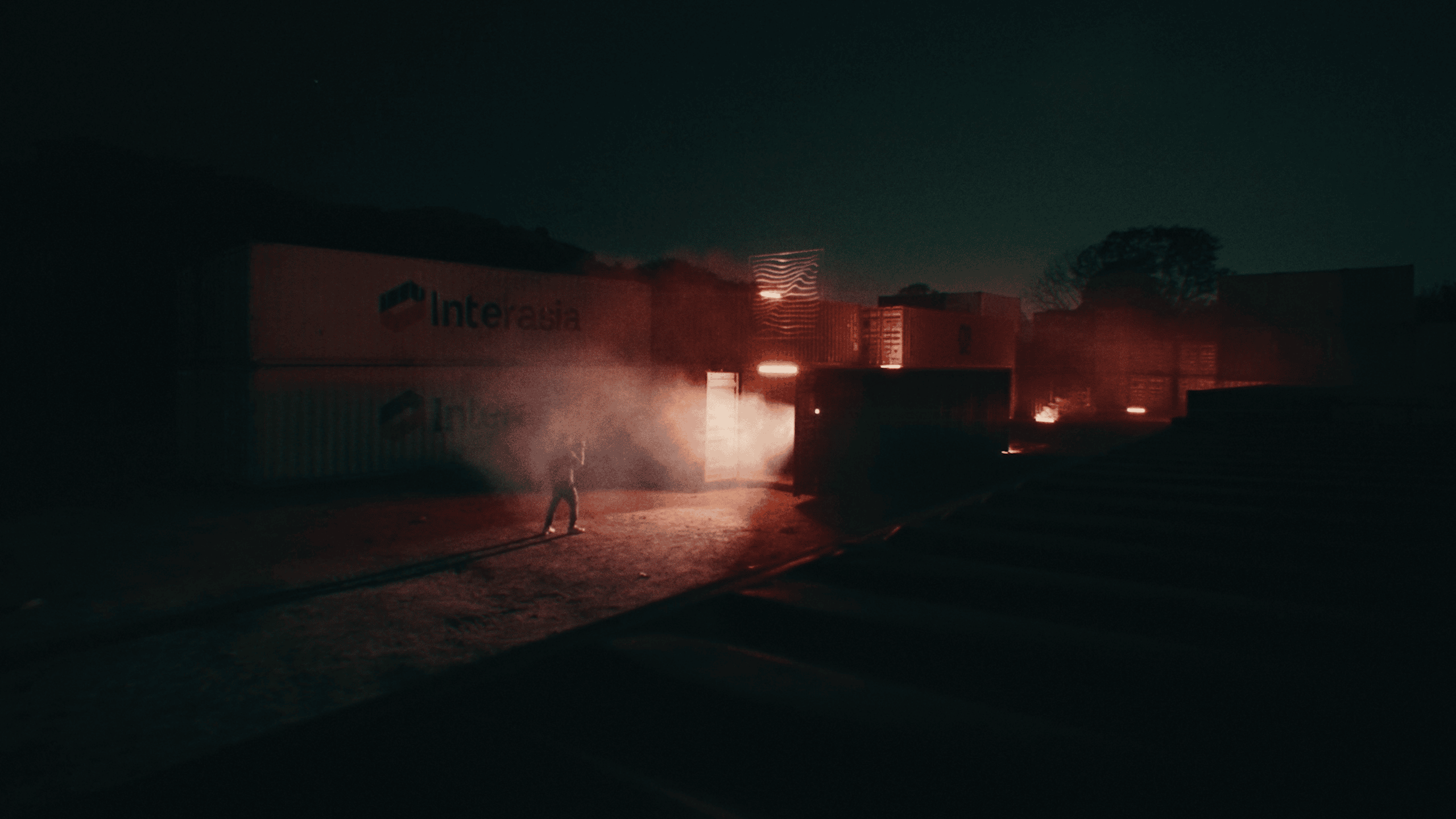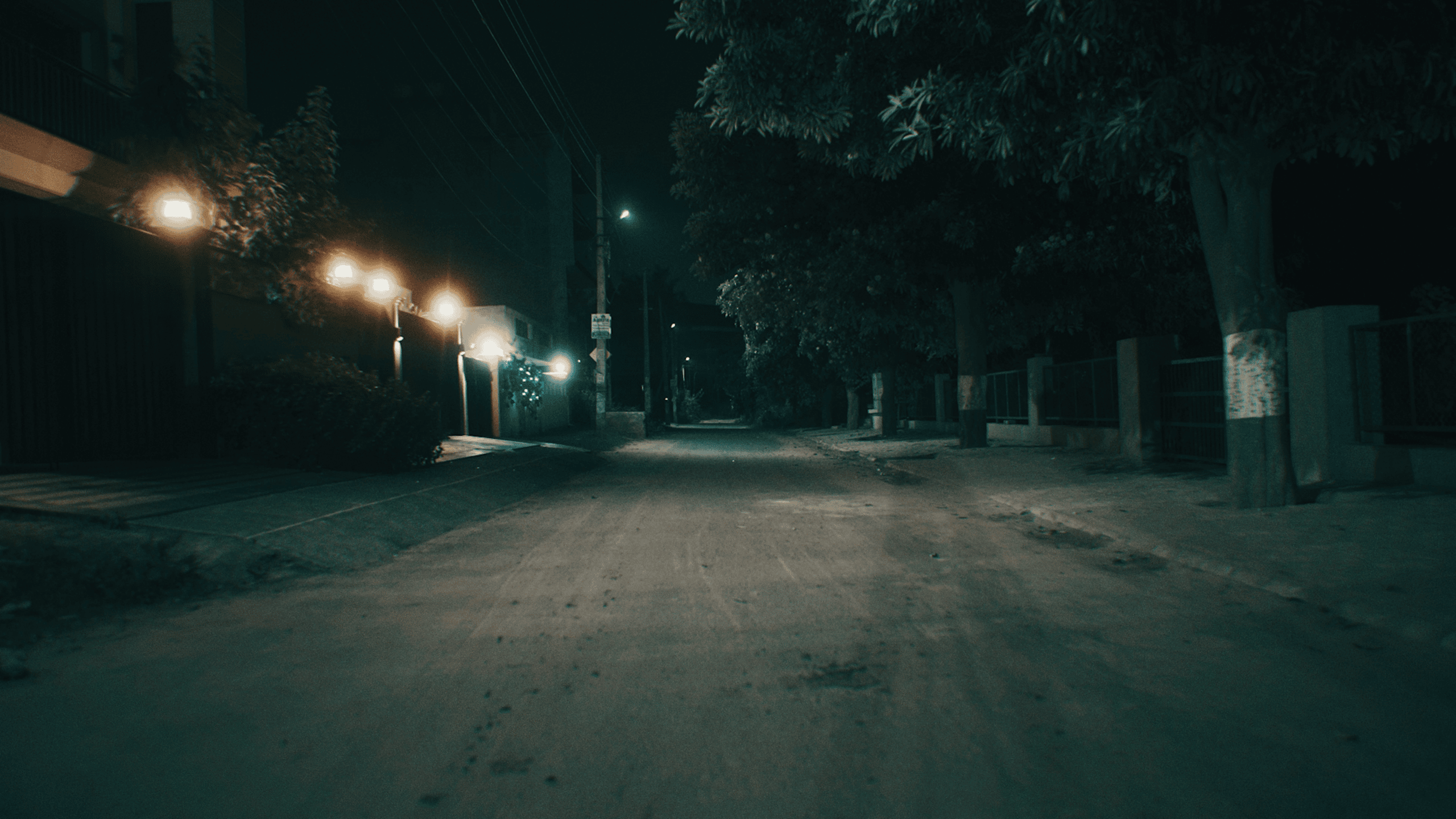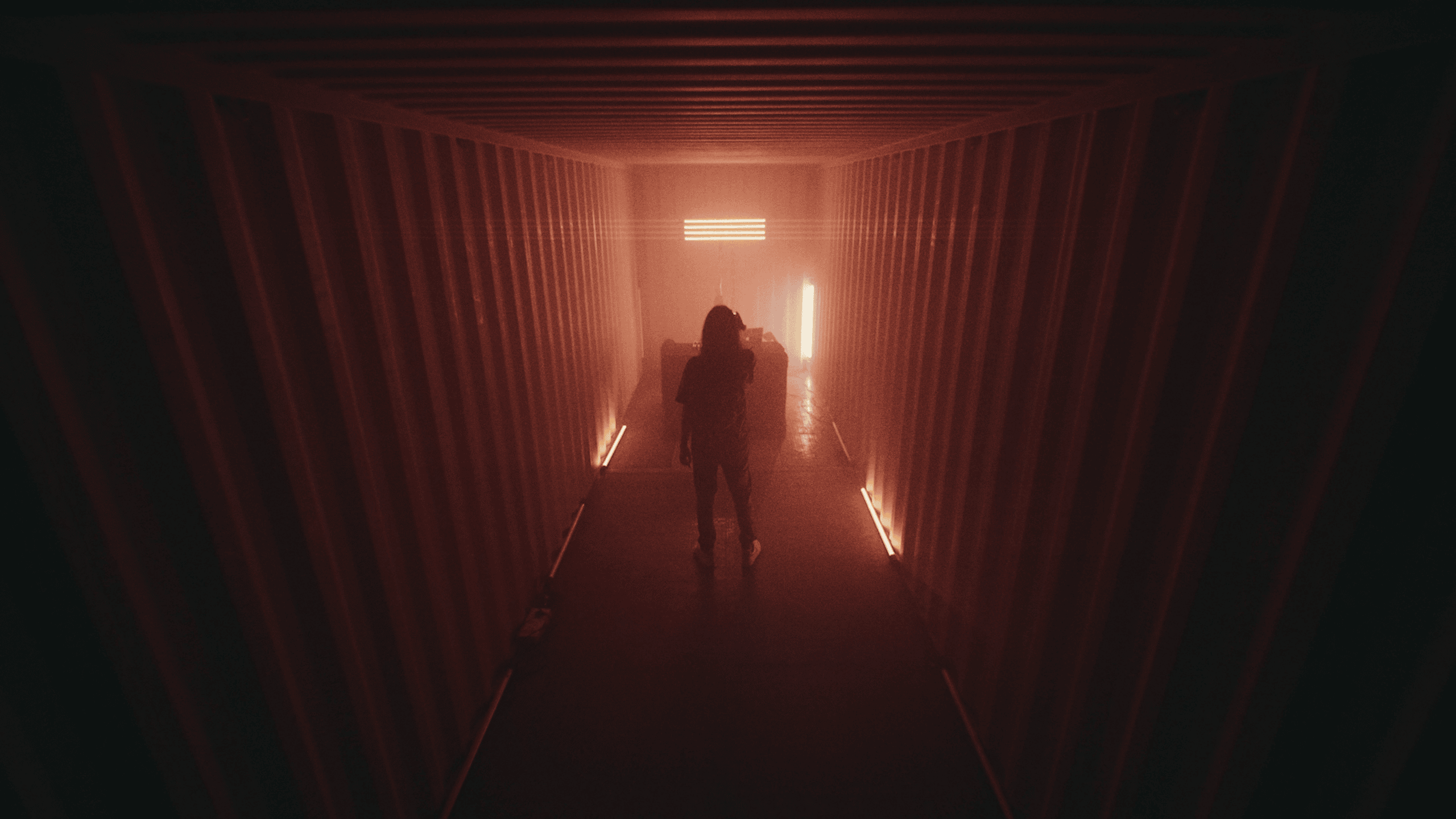 4. Ask your friends to play the actors in the video 🕴🏻
If you're on a tight budget, then one of the best ways to save money is by asking your friends to play the actors in your video. You can even ask them to help out with the production process. This way, you won't have to pay for professional actors or crew members.
Just make sure that the concept of your video doesn't require them to act too much. Otherwise, it might not turn out the way you wanted it to. 👯
For Junglee's music video for Haath Chhod Mera, literally every actor was from our network of friends, and we were also mindful of tweaking to concept to accommodate their original personalities. 🫂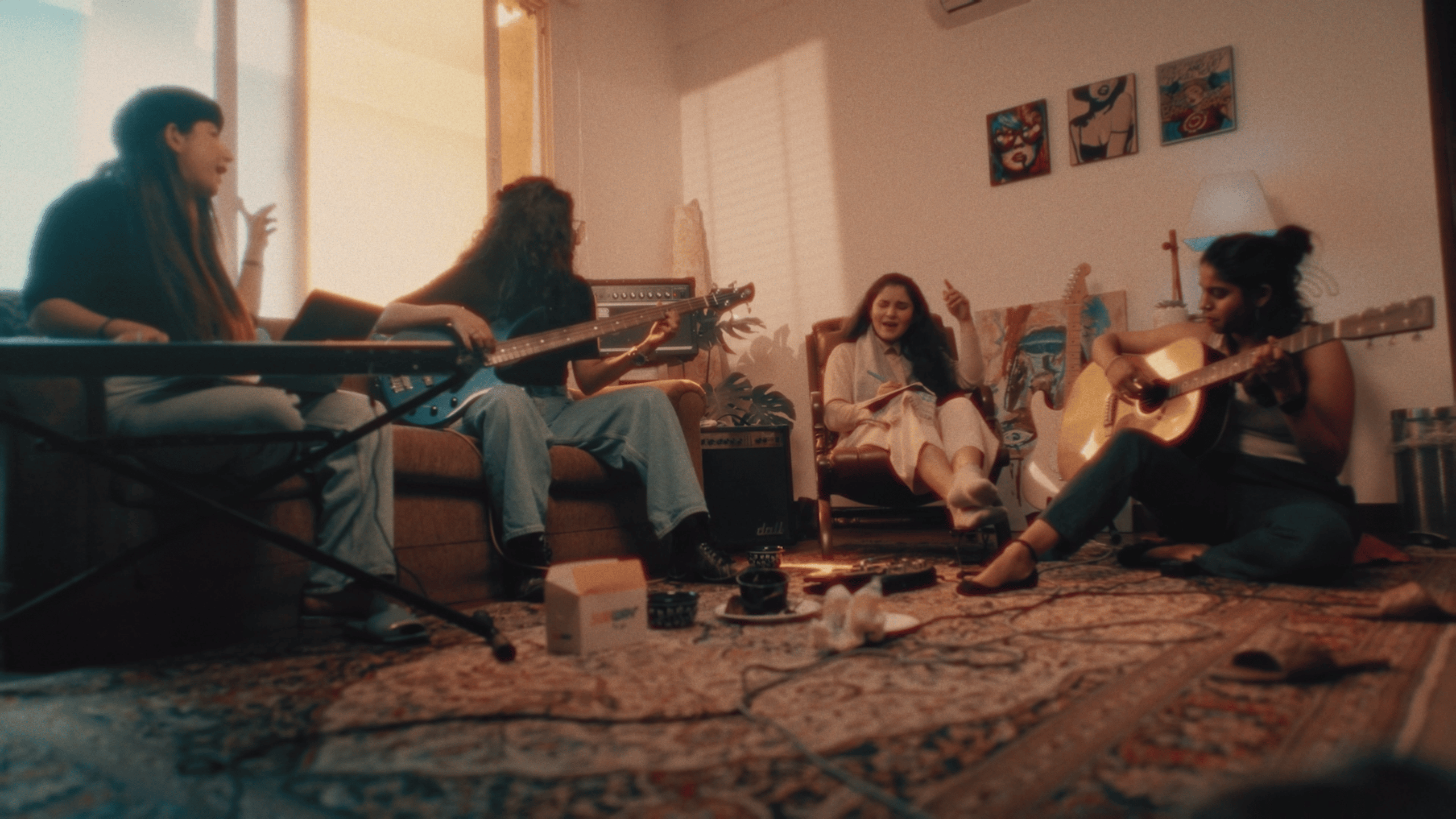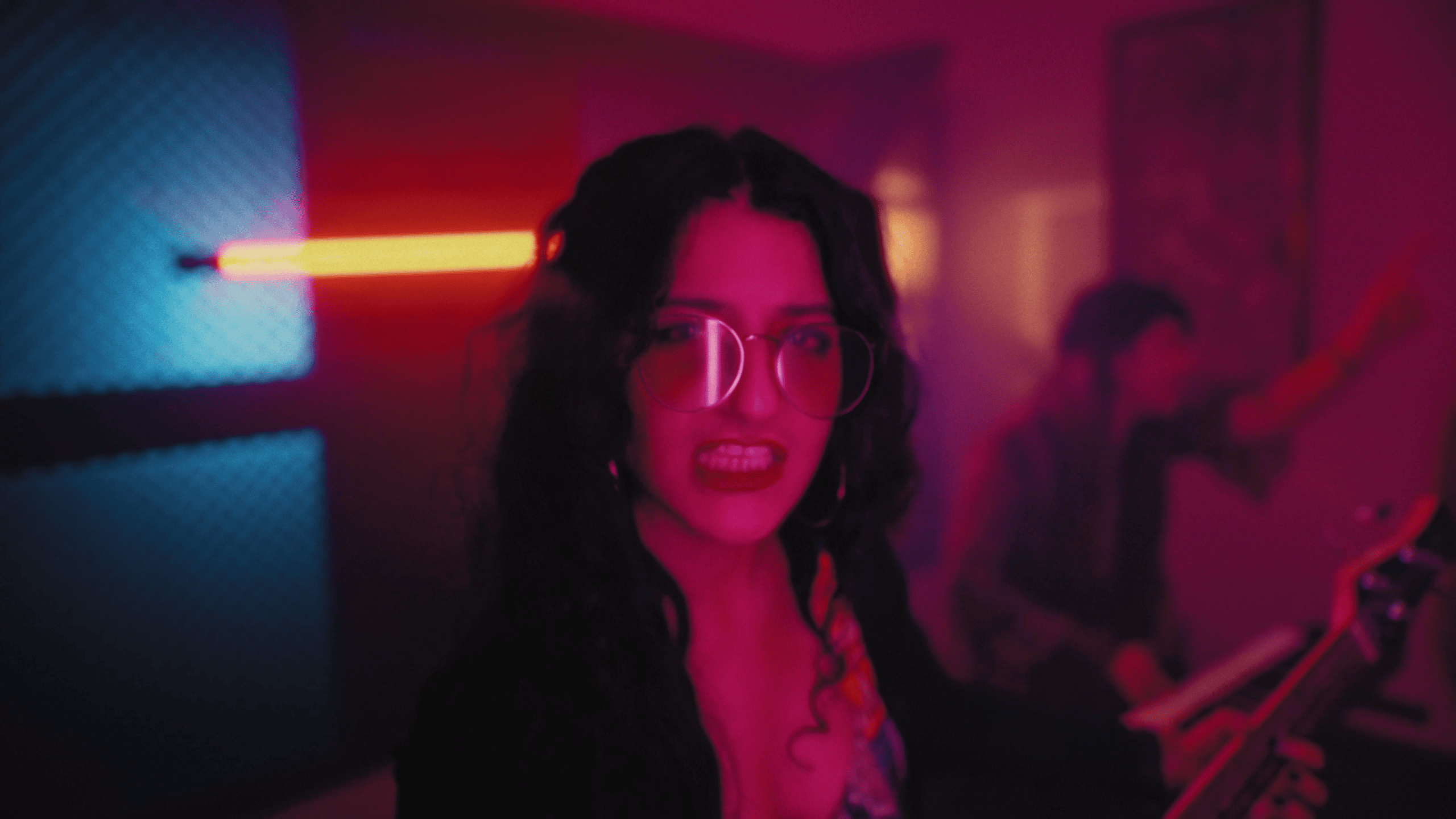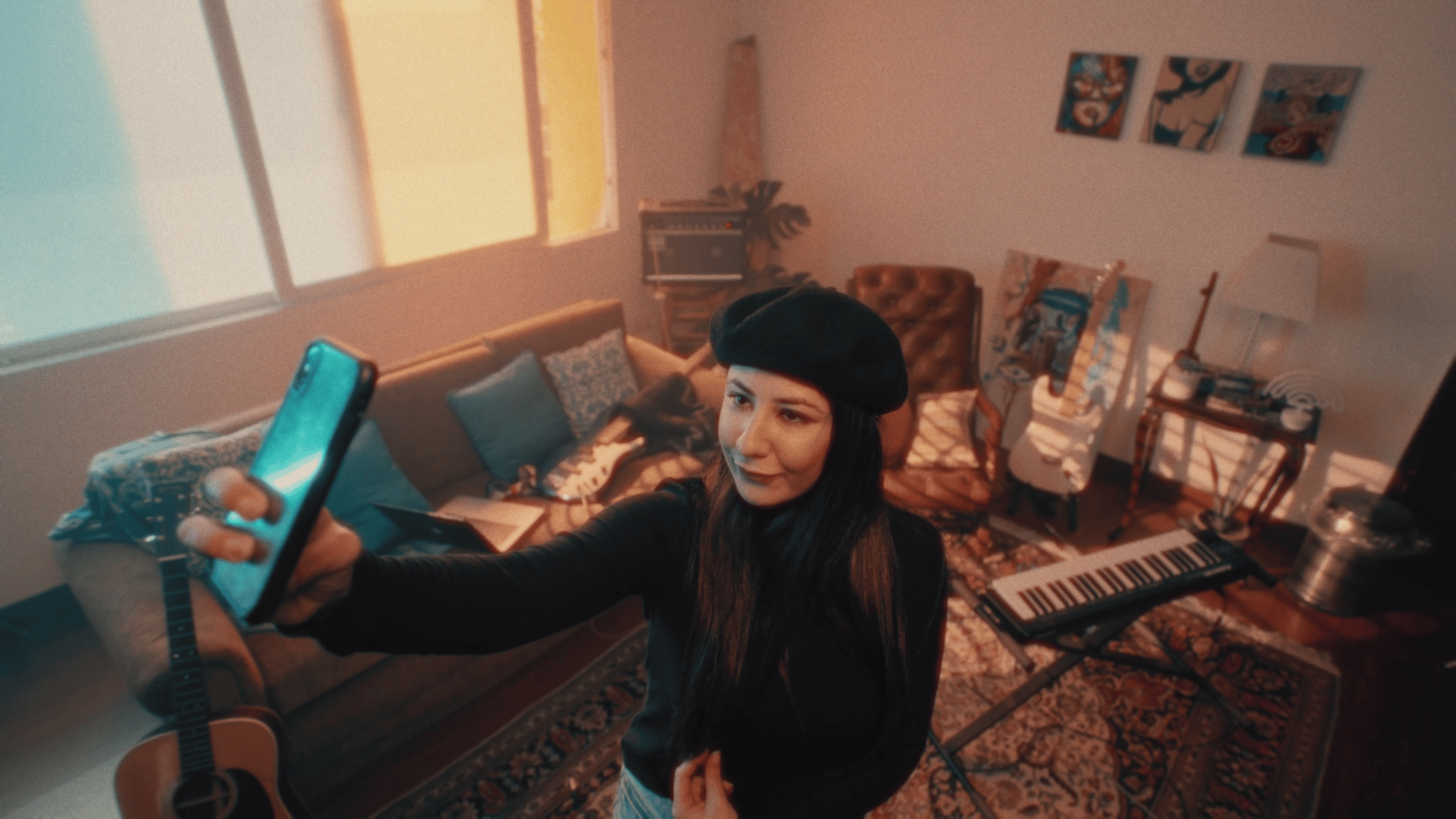 If you have a limited budget, then you can save money by using found footage. This is footage that you can find online or in archives. You can also use footage from old movies or TV shows.
Just make sure that you have the permission to use this footage. Otherwise, you could get into legal trouble. Hours at the studio are far better than hours in the courtroom. 🚨
6. Create a stop motion video 🧘🏻‍♀️
Stop motion videos are becoming increasingly popular. And they're not as difficult to make as you might think. All you need is a camera, some props and a lot of patience.
The key to making a good stop motion video is to make sure that the movements are smooth. 🐍 Otherwise, it will look like a bunch of still images put together.
7. Use animated characters 🐒
If you want to create a music video that's truly unique, then you should consider using animated characters. This will require you to work with a professional animator. But the results will be worth it.
Animated characters can bring your song to life in a way that live action footage can't. And they can help you create a video that's truly one-of-a-kind.
8. Pull every string in your network 🪢
Even if you have a limited budget, there are ways to create a great music video. You just need to be creative and resourceful. And don't forget to ask your friends and relatives for help. You never know who might be able to contribute to the shoot. You could even give them official credits.
Your network could be the key at the end of the day. Say you're an artist from Delhi and if you happen to know somebody from a production house from Delhi then you've probably struck gold.
9. Collaborate with other artists 👨‍👩‍👧‍👧
This might require you to step back into the jam room, but when you create music that's anyway partially yours and partially somebody else's, you can approach the music video the same way and share costs. 🤝 It will also help you build a rapport and working relationship with another artist, which is always a good thing.
10. create a visualiser or a lyrics video 🎼
Your music video doesn't necessarily need to be a live-action film. There are a ton of useful tools out there to help you cook up a slick animated visualiser, and lyric videos are becoming increasingly popular these days. And they're relatively easy to make. All you need is a video editing program. Some DAWs like FL Studio come with their inbuilt visualiser plugins too.
TXX's visualiser video for doses, which was shared between us and himself, was a shiny, dreamy, 3D-scape that conveniently bottled up (pun intended) the vibe of the song into a small, looped visual spectacle. 🔥
11. do a brand integration 🫡
Many brands would be happy to sponsor your music video, at least partially, if they see merit in you as a budding artist and personality. It doesn't even have to be a major brand. It could be a small, local business that you think would gel well with your image.
Not every music video needs to be a high-art or visual poetry, shock value sometimes does the job just fine. It could be something as simple as you and your bandmates walking around in chicken suits. It doesn't have to make sense, it just has to get people talking.
In the end, the most important thing is that you create a video that you're proud of. And that you had fun making. ⚡️ Because if you didn't, then what's the point?
13. make your edit really creative ☔️
Taking, inspiration from TikTok, your video could be more heavy on the edit, and maybe less cumbersome when shooting.
Pro Tip: Edit to the beat of your song ☘️
This is one of the most important aspects of making a good music video. The visuals should always be in sync with the music. This will require you to edit your footage carefully. But if you get it right, it will make your video a lot more impactful.
14. crowdsource your music video 🌚
In continuation with the previous pointer, you could also ask your fans to contribute footage for your video. This is a great way to involve them in the creative process. And it can help you create a truly unique music video. You could prepare a brief or cue for them, and you could then ask them to go wild. 🧩
So there you have it. These are just some of the many ways you can make an awesome music video on a shoestring budget. So get out there and start filming! And if you need any help, feel free to get in touch. We'd be more than happy to lend a hand in any way we can.
fin. period. kham. the end. full stop. iota. bas. kham. fin. period. kham. the end. full stop. iota. bas. kham.
fin. period. kham. the end. full stop. iota. bas. kham. fin. period. kham. the end. full stop. iota. bas. kham.