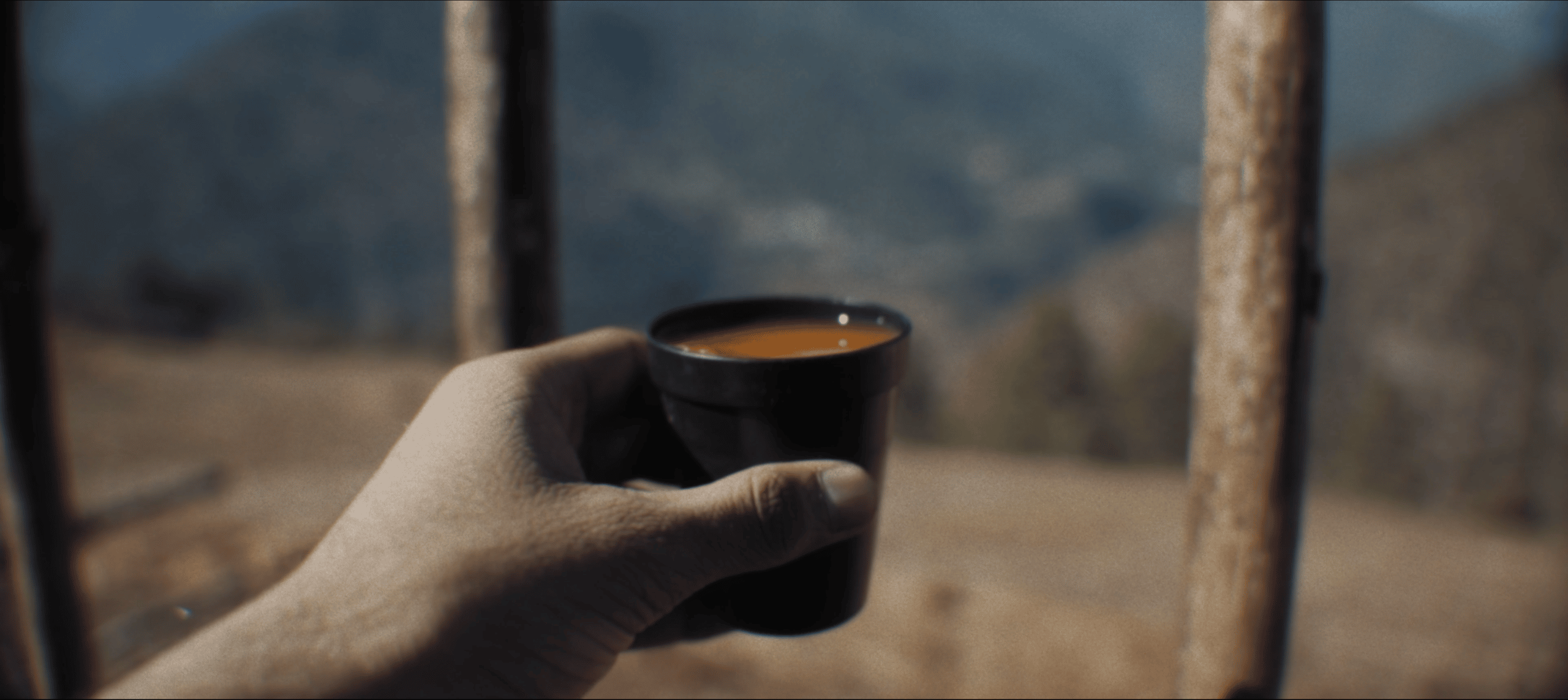 11 life-lessons to make your travel videos constant hit-makers. (2022)
All the video world's a carousel, and everyone wants to get on a business-class shiny horse for a ride of a lifetime. 🤸🏻‍♂️
So, you've decided that you want to vlog. And miraculously, you've also been able to decide that you'd like to vlog your travels.
After all, finding your passion is nothing short of a miracle
🌞 Now what? How do you stand out from the sea of travel vlogs already out there and thriving on hits and likes. Fortunately, Between A and B, you're going to C and feel so much that the average Jai at home is always going to want to vicariously experience from the comfort of his dusty couch.
In our filming experiences, some of which have happened to revolve around travel, we've collected some useful gems of experience which we think you could consider applying.
Let's dive right in.
Your content needs a hook, and the more clear vision you have on what that is, the better, it's going to be the soul of what your content is all about. This will help create a niche for your videos and make viewers identify with your content inherently. If you think about it, it's the 'hook' that gets people binging your videos, or it's that facet of your films which gets viewers recommending them. Now this could be something technical, for instance, face-melting editing, or in your flair or humour and how you present. It's hard to figure this out at the onset but there might be a way to go about figuring this out, at least in the beginning.
Let's say your travel vlog focuses on food. Once establishing a clear focus, you can now do SEO research via Keyword Finder and understand what type of food-based content people are searching for, along with what other travel vloggers are doing and what's working for them. Once you've discovered this gold mine, you now know exactly what your audience will like; even before your travel.
when you add your own personality to it, what you now have is content that is fresh, crisp
And engaging with something great to offer to your viewers – getting you more hits, more likes and more comments.
2. Test the waters before you begin 🏊🏻‍♀️
Doing your groundwork before getting into the vlog can be more helpful than you can imagine. Keep a couple of days at the beginning of your trip exclusively for research. Not only will this help you in refining your story and the hook, it will also give you a fresh perspective on the lay of the land. If that isn't affordable, give yourself some buffer time, somehow someway.
giving yourself the chance to experience a new place without vlogging each moment
this will also give you a fresh perspective on how you really feel the place is and marinate in its unique essence. Of course this comes with the slight disadvantage of something exciting happening sans camera. But then, it could be a good montage to give your audience as a voice over at the end of your video! Besides, if you're able to present your research to your audience, integrating into your narrative, you give your circle of viewers some more authenticity to work with. 'Hey guys, yesterday I found a massive boulder on the beach. I think you'd like to see this massive boulder on the beach so I'm going to take you there. It was a beautiful boulder on the beach, trust me' – this gives your audiences a better sense of not just the documenter, but more-than-plain-jane traveler that you are.
remember, you're not a travel guide, you're literally your audiences co-traveller.
At least, that's what your audience wants to believe. Help affirm this belief. Like every form of video content, the story is what makes it flow smoothly into the hearts of your viewers, getting them hooked on to your content. Travel has a lot of scope of planning and pre-planning. Plan ahead of a loose story line you'd like to follow. It could be something as simple as historic, then local traditions, then food, then current scenes and finally ending on a helpful guide to plan a visit. As you continue making story-based travel vlogs, your content can evolve and center around more complex and engaging story lines which could include never-seen-before places, inspiring people of the region, etc. The narrative that you create might be the unique voice you need to garner a dedicated followership and future sponsors. Or if that's too sanitary for you, let them follow your authentic story, but keep it interesting. 
could sleeping out in the wilderness for one night add to your video's 'story value' and also be better for budgeting? absolutely! as long as you're smart about battery life.
Dot's little spontaneous excursion to Arunachal comes to mind, and not for plugging reasons alone. Everything about this trip was unplanned and at that time we were operating as just a little video production house in Delhi, so we thought it would be smart, or at least, in character, to rent a good camera for the trip. Without a real story or narrative in place, all we did was capture authentic micro-scenes and actions that starred our friends doing their thing. Then once back from the trip, all we did was apply some smart and emotive editing, layering with a soulful non-stock track, and the film ended up telling more of a story than what could have been scripted.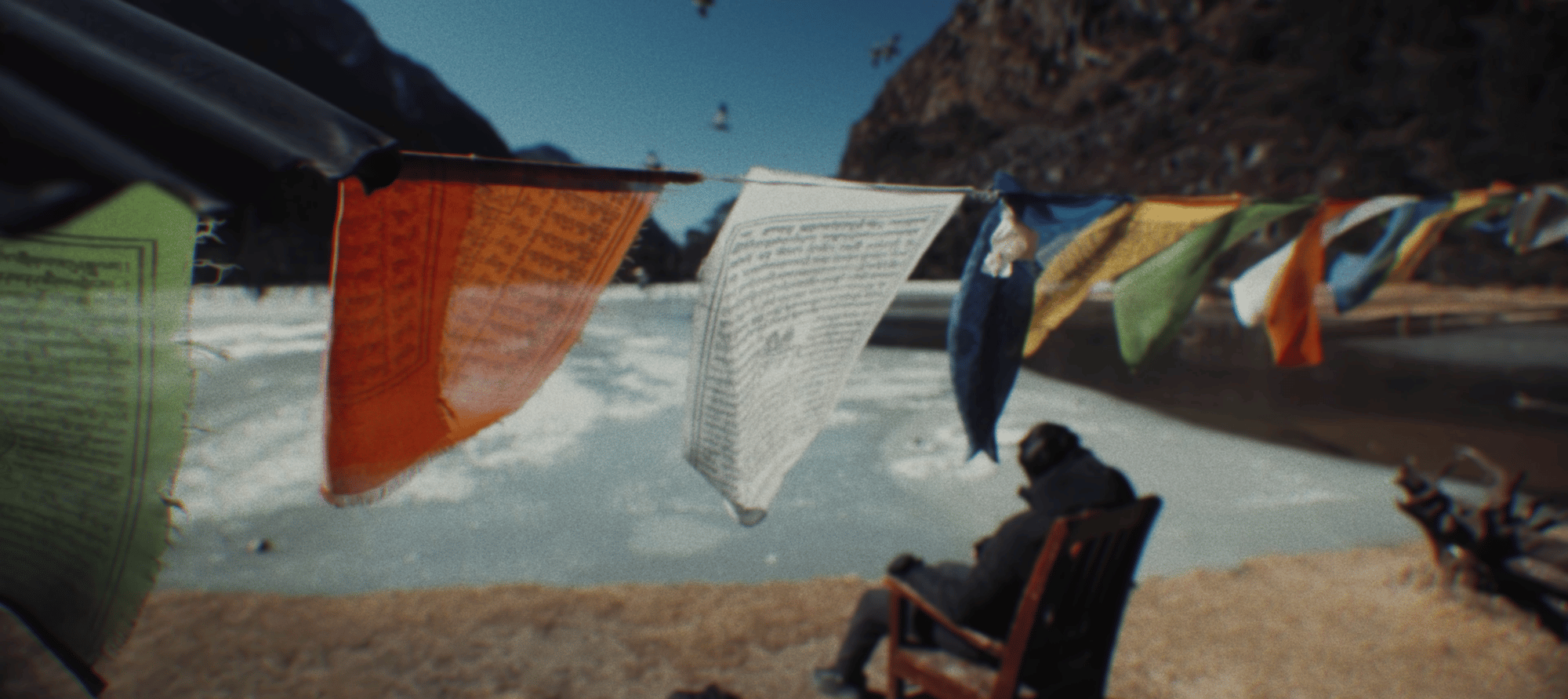 4. Saving the best for last is passé 👋🏻
Full disclosure: we've already covered the best tricks.
With decreasing attention spans, the most critical challenge being faced by creators today is that you need to start big, while not tapering off from there too much. So make an awesome intro to your video which lasts just a few seconds that tells your audience exactly what to expect without giving too much away, in an interesting engaging manner.
a recent study found that the average human attention span has fallen from 12 seconds in 2000 to 8 seconds today.
Now, to make that impact in such a restricted time limit can be an issue. Take our Mont Blanc afterfilm for instance. While not essentially a 'travel vlog' it tries to cover every trick in the book, and does a pretty decent job of it. The opening frame combined with modern-exoticist music feels like the first page of a coffee book about travels to Agra.

Do not underestimate the importance of this pointer. If you aren't sure of how to achieve this, you can also outsource the same. Hire a local production house and ask them to create the intro for you, if not the whole video; depending on your budget. You could also use this intro on other social platforms, but we'll get into that in the later pointers. Follow along, why don't you?
5. Daily Vlog. Yey or Ney? 🤳
This medieval question is really a personal stance. Gary Vaynerchuk, a rich and famous entrepreneur who's at the forefront of content culture, often repeats this rule:
release at least five pieces of content every single day.
There are two ways to go about this rule. One, you post a vlog daily on your travels. Let's understand the pros and cons of this. The major pro – TRACTION AND LOYALTY. The daily posting of the vlog will keep your viewers engaged and will make them keep coming back for updates. This in-turn will result in more engagement and. It will also give your audience a nearly-unfiltered peek into your lifestyle and a strong look at who the real 'person' is behind the camera – and relatability is the key to dedicated followership and shares. It also lets people take notice of how much hard work you are putting into your passion because daily vlogging is an actual hustle. Now coming to the cons. This path is INTENSE. It's really a commitment of a lifetime and you must surrender your soul, mind, money, and body to see those numbers quickly rising to a million followers – every vlogger's dreamboat. Shooting the vlog, editing it and posting it all with-in one day can really suck the magic out of a trip quickly. So you must be extremely organized and clear headed if you choose this path. Make no mistakes, the passion to travel needs to take up more space in your body than the coffee you use as an excuse to procrastinate. Now if this seems a little overwhelming, which it is, then you can start by doing other things, which brings us to the second way to the rule.
content is really a very broad term in the universe of social media and posting 5 pieces of content can be less demanding if you consider other platforms.
Giving your audience a sneak peek as to what is coming their way (without using the next-door guess-where-i-am-going jargon) can really help keep people engaged and committed to your content. You could post Reels on Instagram. Instagram Reels was released in India on July 12, 2020. Instagram downloads in India increased from 7 million downloads in the 30 days prior to the launch of Instagram Reels to 7.8 million downloads after the launch (an increase in Instagram downloads of 11.4%). Instagram averages 100 million daily active users in India after the launch of Instagram Reels. The average time spent on Instagram in India has increased by 3.5% since the launch of Instagram Reels. Acknowledging these facts, you now know the power you hold in terms of reach and engagement in your pocket. In addition to these, you also have your more conventional posts, hashtags and captions along the way to releasing the final larger piece of content – an assimilated vlog of your travel. The pros of this path is that it is easier to maintain along with an already hectic routine of shooting, vlogging, editing, re-editing, analyzing, etc. It will still give you some form of engagement with your followers, and if done right, might even increase your social clout.
people want to see sincerity, and if you can come across as someone honest, true and hardworking through any platform, you will shine. but be patient.
If you are really invested in your travel vlog and committed to offer time, dedication and some financials as well, we also suggest getting in touch with local production houses. There are several production houses in places like Delhi and Mumbai who have extremely talented teams and empowered equipment and who share your passion, without squeezing the life out of your pocket. Outsourcing the shoots, edits and a million-and-one other things can really help you be in your creative space while traveling and result in your passion coming forth in all its glory. The finished product will come out much more clean and seamless; also the support of a like-minded team helps take the edge off, keeping things fresh, lively and entertaining. This investment will result in great traction, the achievement of daily vlogging and creating professional looking content all at once. Consider this, if you do everything yourself, you might save a few. But you are also doing 20 things at one time – and there is only so much that one can do. You are always pressed for time and you keep second guessing the quality of your work. With a team by your side, you increase your capability and reduce risks of your beautiful vlog getting lost at sea. So give this one a try!
6. Promote. Promote. Promote. 💸
So now you have your award-winning content, and you have something for every platform, what's next? Promoting it. As easy as it sounds, it also does a tightrope walk across a thin line between creating excitement about your work and downright spamming your followers.
Unfortunately, there's no real way of finding out what that means for you because it is subject to your target audience. Test the waters and see what works for you and your followership. Post your blog on the YouTube community wall every once in a while, but not more than required. Share interesting footage on a latest video on Instagram, or even a static. 
document but don't overdo it.
Use Facebook (Meta) for your larger more engaging captions to create some drama around it and give it a deeper touch. Interweaving your promotional platforms is a wonderful way to put the word out there about the completion of your project and engage first hand with your audience. Whatever you do, integrate promotion into your content creation planning. One tried and tested method that goes beyond travel is thinking of hero content pieces (the actual full-length video you put out) and supporting content pieces (down-edits) and attach to this a smart, manageable chronology.
set up a north star, a long-term one.
And make it audacious. Hell, let your audiences know. If you want to be the creator who travels to every single men's urinal in every capital of every world for no good reason, go for it, you'll find your audience.
When we say goals, does it only mean views, follows, likes and comments? Essentially, no. Focus your goal at making content that is true to you and also relevant to your audience and what they are searching for. Google's Keyword Finder and other SEO tools play a major role here. If you are consistently creating content that finds its relevance and traction, there are rare chances that you will not get the followership you want.
Relevant content, consistent and quality work and a passion for travel is the only formula to win this game; the views, follows, likes and comments will follow through organically.
8. Expand your horizons & collaborate 🚥
The next step to an established niche is to expand outside of it. Once you have achieved a larger audience, you would inherently know what kind of specific content is more in demand with them. You could make different channels or playlists for different type of travel once you know that a good number of followers will follow you to that sub-category as well. The best way to explain this is with an example. Say your comments and engagement rate shoots up when you post vlogs about adventure sports. Now you know that a decent followership likes this content and would be ready to follow you across channels to see more of it. The next adventure sport vlog you make could go up on a separate channel curated for just adventure sport. Your followers ardently follow you there. And just like that, you have a readymade audience and eventually twice the revenue!
Also, open up to and collaborate with other creators and brand. When you cross styles and/or domains with another creator you share and expand brand equity for each other, as well as audiences. 
audiences love collaborations simply for their novelty.
When done authentically, these films also become little milestones for creators, because it may another little fun collab for the bigger of the two, but for the little guy it's a framed achievement, sharing a screen with big guy.
Our film for Wanderluxe, shot in Rajasthan, was a collaboration at its core, between creators and brands.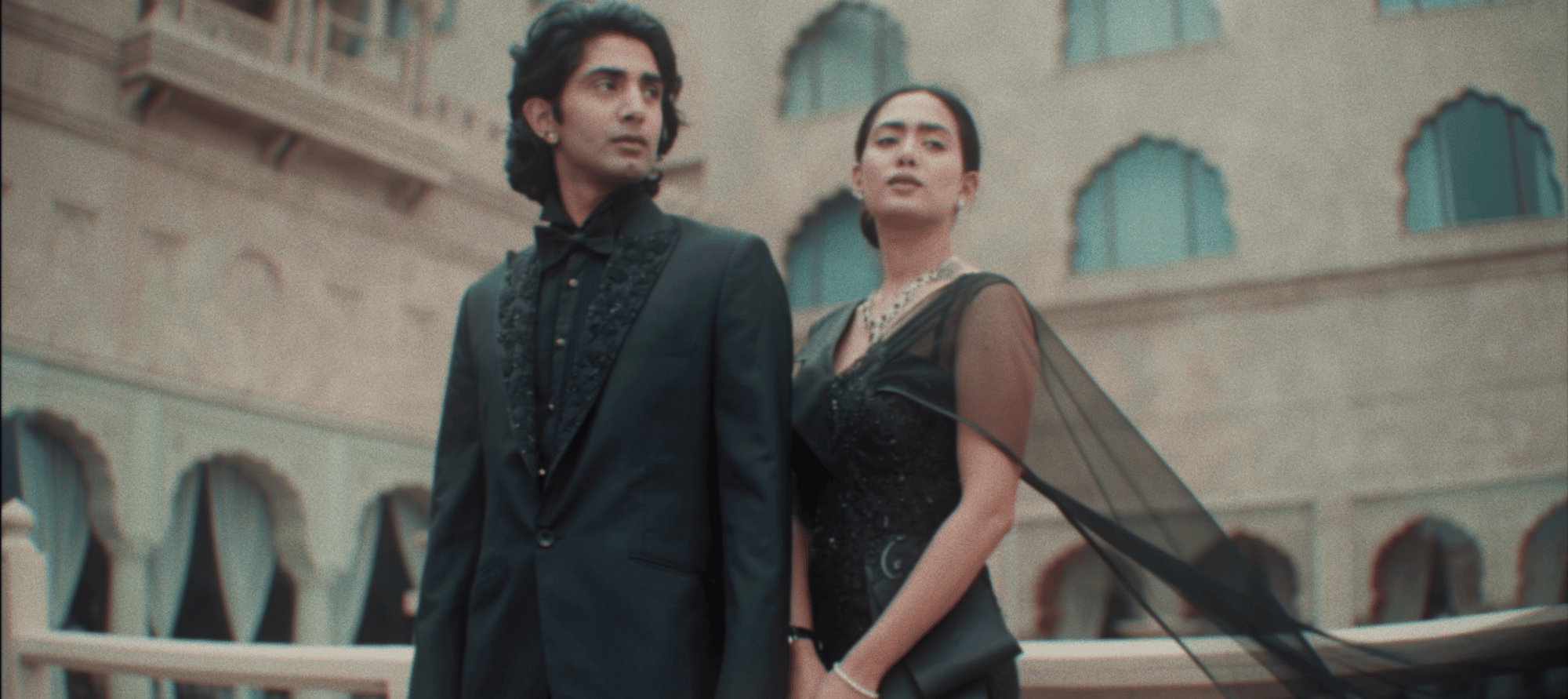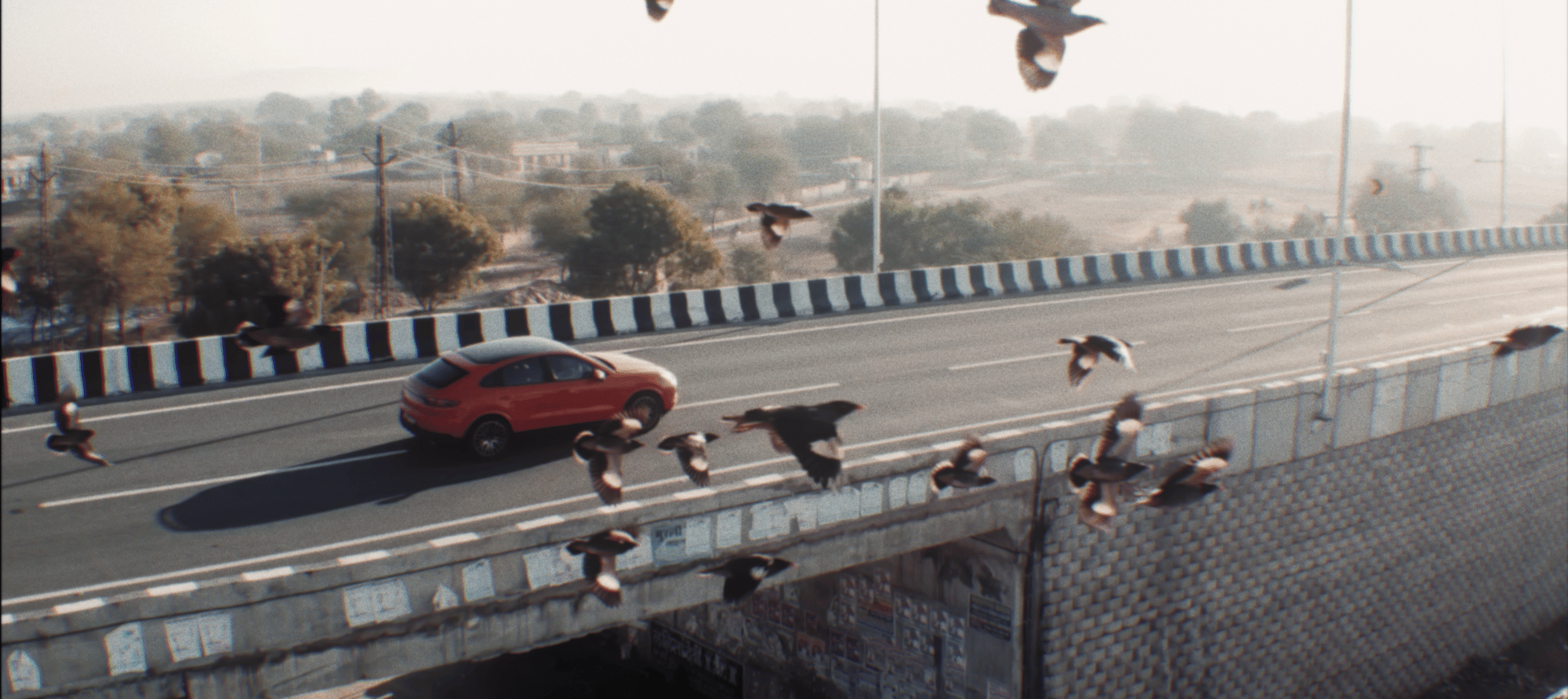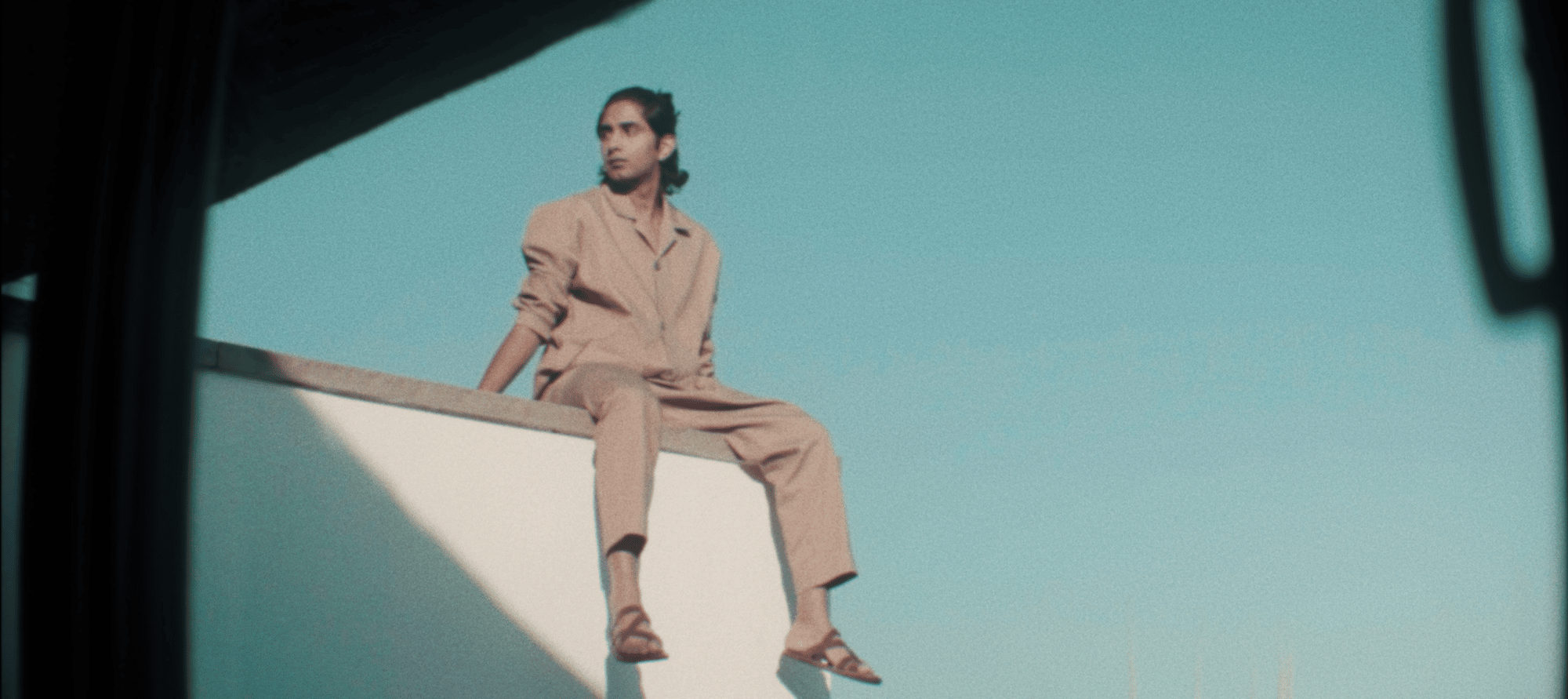 9. But don't forget your soul content 🧘🏻‍♀️
It's easy to get lost in the numbers, hey, we get it. 
but you need to catch airplanes, not analytics, at least not too much.
It is ever so important to go back to your roots every once in a while, and remember why you got into your travel vlog in the first place. Keep a tight focus on the content you create, and always make sure it is something you yourself would love watching. People's time is money, and there is now a need more than ever to respect that. Keep content fresh, true to your identity, just long enough to hold attention and offer really good footage. The effort and passion you put into your vlog will make even a 45 minute long video feel short, because you will have successfully engrossed your followers with what you have to offer. This, in turn, will keep sparking their interest for more. Some things, numbers can not define. Passion is one of them.
10. Show yourself, unapologetically 😈
Your vlog is an extension to YOU. While it is hard to feel camera ready all the time, remember that your audience is here to see you travel, and travel can be messy looking. Don't hesitate to show your true, flawed and fabulous self and your personal journey while on the external ones every now and then. Chances are that people will love to see and relate to who you truly are rather than a made-up, staged, facade that will quickly come to light; whether you like it or not. 
every experience isn't going to be a postcard one and it could bring out the worst in you, and that's completely ok, as long as you and don't forget to appreciate the beauty you've brought yourself to.
While aesthetics is a very important component of travel vlog, make sure that the aesthetic is yours, and not 'borrowed'. Communicate and reach out to your team on a personal level so that they too can understand your nature and help bring it forth through the camera.
11. Include other people in your vlog 👯
Go vocal with locals. Remember when we talked about giving yourself a couple of days to do some groundwork? This tip is an extension to that. Use your research time to talk to locals, and if you happen to come across interesting ones, which you will, ask them if they'd like to be featured on the video. Doing this beforehand will give you an edge to prepare and ask the right questions instead of rambling on, and make the local star feel respected too.
The inclusion of the less-sung local heroes will give your video a fresh dimension while also exposing your audience to a micro perspective on the land you're giving them an experience of – which is so unique. This is your chance, too, to make friends in foreign lands which is always helpful as a travel vlogger.
You could also ask other tourists to feature on your vlog. Ask them questions like what has been their favorite part of the trip or what they didn't like, etc. This way, you 
sprinkle a little flavor in your vlog rather than it sounding like a soliloquy or a personal montage all the way through.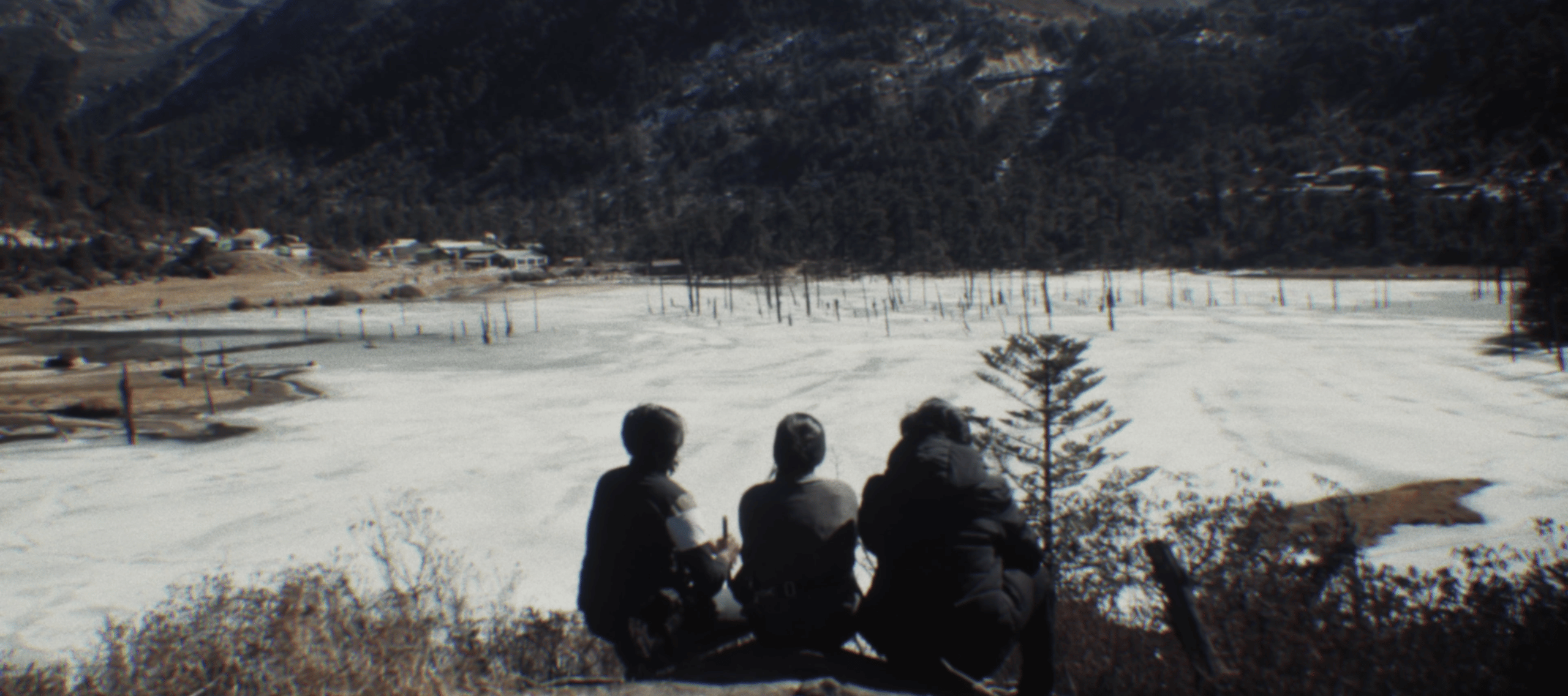 So now you know what you could be doing to make things better for you and your vlog. Data 📊 from YouTube shows that travelers are spending more and more time watching online videos than ever before, with views of travel-related content up 118% year over year (YoY). According to this data, travelers are increasingly using mobile devices to consume travel-related videos anytime, anywhere. Travel vlogs are only growing with no chance of showing any dips, so you are definitely in the right place already. Celebrate this wonderful journey and we wish you nothing but the best.🔥
Which of these tips are you most excited to try out? Do tell, or vlog about it, if you happen to be travelling right now.
fin. period. kham. the end. full stop. iota. bas. kham. fin. period. kham. the end. full stop. iota. bas. kham.
fin. period. kham. the end. full stop. iota. bas. kham. fin. period. kham. the end. full stop. iota. bas. kham.